What mattresses are used in hotels?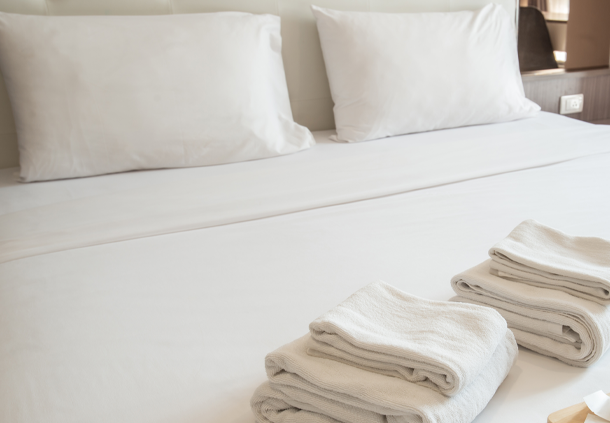 The mattress is the main and most important piece for hotel guests. When we stay, we seek the satisfaction of being able to rest comfortably and thus enjoy the rest of the day. Hotel mattresses vary depending on the level of quality and budget of the hotel, but nonetheless, all rooms aim to offer the highest possible comfort and make the customer feel at ease in the establishment and want to come back.
What mattresses are used in hotels?
There are some common characteristics that hotel mattresses should have:
Firmness: It is advisable for hotel mattresses to have a medium or firm level of firmness to provide maximum comfort to the majority of guests. To enhance comfort, the possibility of offering different firmness options to adapt to individual preferences can be considered.
Durability: Colchón La Nuit mattresses are designed to withstand intensive and prolonged use, ensuring they do not lose quality or shape. The most suitable mattresses for hotels have a solid structure, made of high-quality materials, resistant to compression, and with good ventilation to prevent moisture buildup.
Comfort: To achieve restful sleep for guests, the most important characteristic of mattresses is that they must be comfortable. They need to provide good weight distribution and adapt well to the curvature of the spine. Another important factor for comfort is choosing an appropriate level of firmness.
Hygiene: Cleanliness is a key factor in hotels. It is important to choose mattresses that are easy to clean and disinfect. Many hotels have removable and washable covers that can be laundered at high temperatures to eliminate any traces of germs and bacteria that may accumulate.
Size: Size is not a highly notable element. Mattresses are usually of standard size, although some hotels choose to offer different options of custom sizes to meet the needs of their guests.
Weight: Considering that mattresses intended for hotels must withstand intensive and prolonged use compared to residential mattresses, they are generally heavier. However, it is recommended, whenever possible, that they are not excessively heavy to facilitate their removal and cleaning.
In summary, hotel mattresses should be comfortable, durable, and hygienic. The ideal is to find a balance between quality and cost, and that's why at Colchón La Nuit, we offer an excellent value for money. It's important not to sacrifice the quality of your mattress to save money. If you would like us to provide a quote for your hotel or vacation rental, don't hesitate to contact us.
https://colchonlanuit.es/wp-content/uploads/2023/05/colchones-hoteleros-la-nuit.png
452
610
ColchonLaNuit
http://colchonlanuit.es/wp-content/uploads/2023/02/COLCHON-LA-NUIT-LOGO.png
ColchonLaNuit
2023-05-25 06:41:06
2023-05-29 08:48:49
What mattresses are used in hotels?