Choosing the best mattress for me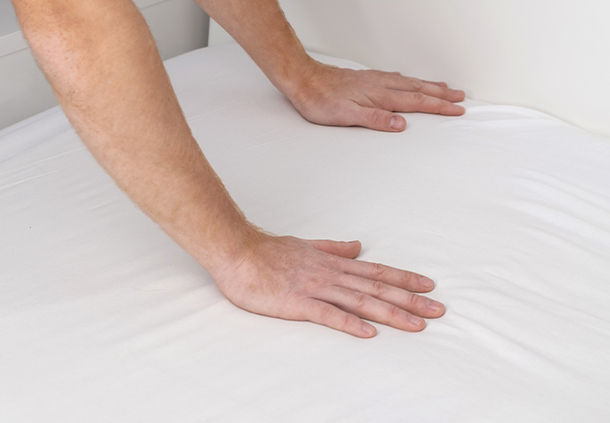 There are many types of mattresses designed to meet the needs of each individual and provide the best sleep experience. With this wide range of possibilities, how do I choose the best mattress for me?
How to choose the best mattress for me?
Innerspring mattresses
Innerspring mattresses use a core of springs to provide body weight support and cushioning. Over the years, innerspring mattresses have undergone significant advancements, leading to the development of pocketed coil mattresses available in Colchón La Nuit's catalog.
Pocketed coil mattresses allow the mattress to perfectly adapt to our body, enabling each coil to move independently based on the weight it bears. This distributes weight more effectively across the entire surface and our body.
In addition, our pocketed coil mattresses provide perfect sleep for couples by offering separate sleep zones that ensure one partner's movements do not disturb the other's sleep.
They are ideal for couples and those who experience increased sweating as they conform well to the body shape and provide good ventilation.
Polyurethane foam mattresses
This material has been used for mattresses for many years due to its different firmness levels and its ability to isolate heat. They are suitable for various types of individuals due to these different firmness options.
Memory foam mattresses
Memory foam allows the mattress to better contour to our body, enabling better rest and reducing pressure points. These mattresses are highly recommended for individuals who need to spend extended hours in bed.
Want to discover your perfect mattress?
If you want to find out the mattress that best suits you, simply contact us at +34 952 74 02 64 or via info@colchonlanuit.com and we will provide you with all the information!
https://colchonlanuit.es/wp-content/uploads/2022/11/Elegir-el-mejor-colchon-para-mi-2.jpg
452
610
ColchonLaNuit
http://colchonlanuit.es/wp-content/uploads/2023/02/COLCHON-LA-NUIT-LOGO.png
ColchonLaNuit
2023-05-25 06:41:00
2023-05-29 09:01:10
Choosing the best mattress for me